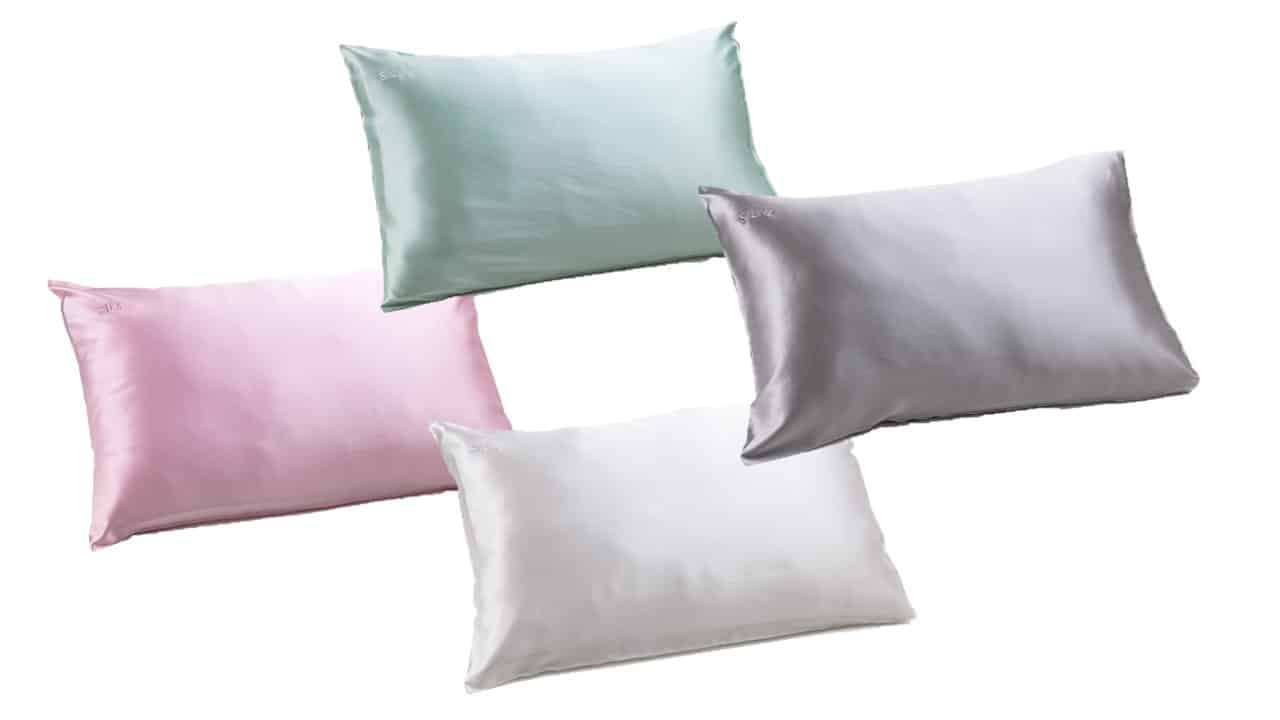 It is no secret that a good night's sleep plays a huge role in our lives. But more often than not, our busy schedules eat into our sleeping time leaving us looking tired and dry the next morning.  Whether you have had only 5 hours of rest or a full 8 hours of rest, you can still maximise your health and beauty benefits all while you sleep! Now available within your reach, all this can be achieved with our mulberry silk pillowcases.
What separates our silk pillowcases from any other regular pillowcases is our key ingredient, 100% pure mulberry silk. Mulberry silk is a natural fiber in comparison to other fabric fibers that use numerous toxins while in production. Also, for optimal thickness and everyday use, we provide you with 25 mommes of pure mulberry silk within your pillowcase. Our 25 momme silk is the highest quality of silk you can possibly buy and is certified by OEKO-Tex the leading international textile standard, making our mulberry silk that much more luxurious and reliable.
The benefits of silk pillowcase are endless.
These benefits include a hypoallergenic and anti-dust mite feature making it perfect for people with asthma or allergies. Our pure mulberry silk contains a star protein called sericin, which organically repels dust mites because of its great volume of antibacterial and oxidative resistant properties.
The Silk pillowcase also includes the ability for your body to naturally thermoregulate, allowing your body temperature to regulate and adjust to the appropriate temperature for winter or summer.
However, if you are suffering from hot-flashes or do overheat, no worries, the silk pillowcase will naturally absorb and deplete any excess moisture, leaving you waking up to a dry pillowcase the next morning. The perks do not stop there! When you are asleep, our pure mulberry silk pillowcases will be working its magic on your hair and skin too. It will leave you waking up refreshed and glowing naturally.
How is this possible?
Well simple, it is all in the pure mulberry silk we offer. Our silk threads are phenomenally soft on their own, as our silk does not undergo harsh treatment most synthetic fabrics face. The no added toxins make it much easier for your skin to breathe at night. The silk pillowcase will also help with minimising unwanted wrinkles in the long run. The smooth silk pillowcase surface causes no friction as you sleep, even when you do toss and turn. Your skin will not be tugged, pulled at, and stripped away as a cotton pillowcase would have. Instead, your skin is able to glide smoothly against the silk pillowcase and natural oils from your face are retained, leaving you with that naturally glowing skin you deserve.
Trying to maintain your hair health can be an exhausting and tiring routine too. But with the silk pillowcase your frizzy, tangled bedhead will no longer be a problem. Just like your skin, your hair requires the smooth silk surface of the mulberry silk pillowcase. When there is less friction between your hair and the pillowcase it allows for your natural growth to preserve its natural oils causing less hair breakage.
Sounds incredible right?
Not only this, but the mulberry silk pillowcase also keeps the hydration where it's needed, in your hair, giving you the power to say 'bye' to dry strands and flaky scalps. Now is the time to invest in your health and beauty and take advantage of our smooth mulberry silk pillowcase. Give yourself the goodnight sleep you deserve while reaping all the benefits mulberry silk will offer you.
Silk7 Offers…!!!
Silk7 source 100% pure mulberry silk pillowcases with 25 momme and a 6A long fiber, it is one the best pillowcase you will get in NZ.